Generac Automatic Home Standby Generators protect your home 24/7...whether you are there or away!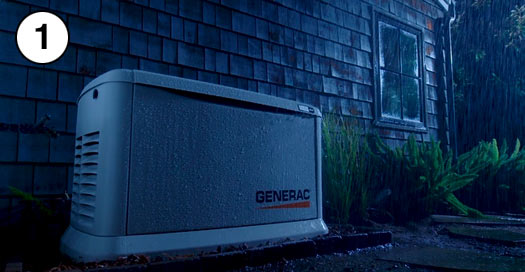 Utility Power is Lost. Perhaps it's a storm. Maybe it's an equipment failure. In any case, the electricity you depend on is suddenly gone.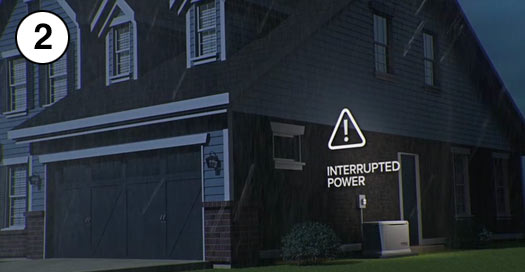 Your Generac Generator Senses a Problem. Within seconds, your generator prepares to restore your home's power.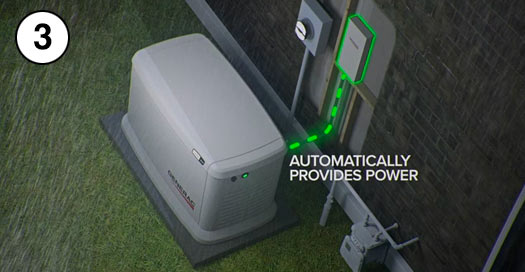 The Generator Turns On—Automatically. Whether you're home or away. Within a few seconds, it is up to speed and generating electricity.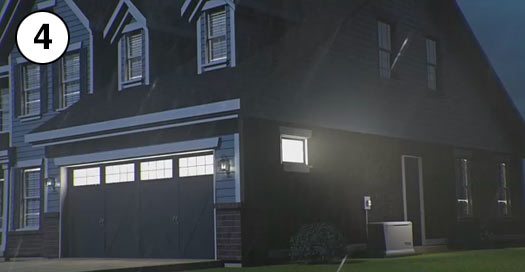 Your Electricity is Restored. The automatic transfer switch sends generator power to your home. And it will continue until utility power returns.
The "Brains" Behind a Generac Home Standby Generator System.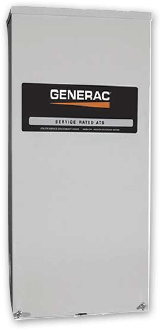 The Transfer Switch.
Poised between your generator and your electrical panel, the transfer switch is always on guard and detects any time grid power is lost or restored. It will call for generator power for as long (or short) a period as needed.

Smart Management Modules.These modules work with your transfer switch, monitoring each selected circuit and automatically supplying power where it's needed so you can get the most from your generator. They allow you to prioritize between essential circuits.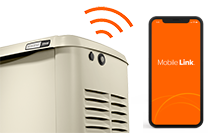 Mobile Link™ Cellular Remote Monitoring lets you get and share information about your home standby generator. Access important information such as current operating status, maintenance schedule, and historical information directly from your smartphone, tablet, or computer. Simply install the Mobile Link device on your generator and create your account. It's that easy.